NEWS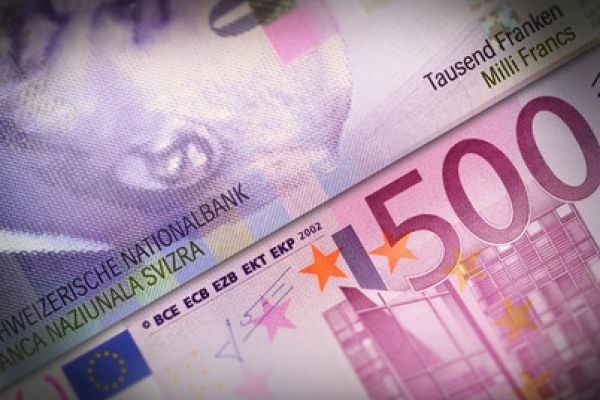 SNB:No Change in Policy, No Plans for Digital Currency
29 June 2021
The Swiss National Bank has not yet started to reduce its balance sheet, as it claims its expansive monetary policy is necessary. Also, no plans for implementing digital currency are on cards.
Investors should be discouraged to buy Swiss francs
Andrea Maechler of the SNB has said at a UBS economics event that the bank has not yet started to reduce its broad balance sheet. Additionally, it did not agree on a plan of actions it would implement when it eventually decided to change its monetary policy. As of now, Maechler says "expansionary monetary policy is absolutely necessary", and any changes would have to be done cautiously. For the last six years the interest rates have been at level of minus 0.75%, record low in global perspective, and additionally the SNB has been relying heavily on interventions on foreign market to stop CHF exchange rate from getting overvalued. The SNB's rates are unattractive to investors, thus their aim is discourage investors from making a decision to buy Swiss francs. According to Maechler the Swiss franc still remains very highly valued, especially in exchange rate versus euro, but also the dollar. The negative interest rates are putting burden on commercial banks and as the SNB recognizes it, Maechler says it plan to reduce this burden by raising amounts exempted from such low rates.
If the Switzerland's central bank decides to change its policy, it would be after the examination of Swiss inflation. Nowadays the strong exchange rate of CHF is dampening rises of prices in the country, so there is still room for higher output of production that could stop the inflation. Inflation has been on rise as of recently, but still is below 1% and within the SNB's range of 0-2%, defining price stability. "We see an uptick in inflation, but coming back to a situation of price stability, which is a good thing," commented Maechler.
Not Planning Digital Currency
Meanwhile, in other news the SNB is rumored not to be planning to implement a central bank digital currency (CBDC), as the Swiss weekly business publication Handelszeitung reported. Also, at a recent press conference hosted by the Swiss Bankers Association, Carlos Lenz, SNB's chief economist, stated there is no need for a digital franc as the current system payment works just fine without it. Lenz said also the blockchain technology is inefficient, and the decentralized solution is not ideal. This may come as a surprise with the SNB's research on the CBDC being under way. Switzerland has been researching central bank digital currencies since 2019, and in 2020 the Bank of International Settlements (BIS) concluded a test on feasibility of a CBDC, while just this month a cross-border project on a digital currency with the Bank of France was announced. But Lenz at a press comments emphasize Project Jura, as the initiative with France is called, is just studies, not implementation. "This is not about implementation on a productive level. There are currently no plans to introduce digital bank money. This also applies to the wholesale area" – comments Lenz.
ExchangeMarket.ch
ExchangeMarket.ch